About Pat Altvater
Learn more about Pat Altvater: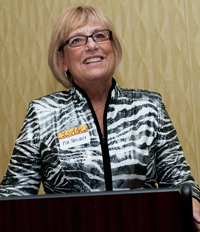 I am a trainer, author of Choose Success: Ignite the Power Within, and a content marketing strategist.
Writing my book Choose Success – Ignite the Power Within is an accomplishment that I am proud of; it provides the foundation for my other products, including The Choose Success Guide to Crafting Online Video Scripts That Convert. My system for taking charge and creating outcomes desired is called the Conscious Transformation Process™ which works for building businesses, attracting perfect relationships or attaining peak performance.
In 2011, I created BizTV Shows™ networks where local experts achieve a global impact. It's my honor use my skills as a content marketing strategist to partner with entrepreneurs to help them leverage their knowledge and demonstrate their expertise so they create their desired outcomes.   
Success
in both sales and sales management and as an entrepreneur, along with 15 years in education, is what I bring to the table. I was an award winning
Area Vice President of Sales
with Adaytum Software and in one year's time, took a district that was 78th of 81 to 4th at Doncaster!  In my various positions, I won top gun sales awards myself along with leading my teams to exceed quotas on a regular basis.
As an entrepreneur, I opened 10 franchised women's only fitness facilities and took them to profitability within the first year.  I operated those franchised facilities for 7 years from 2002 – 2009.  Life wasn't always rosy though.  This experience had a devastating impact on my personal financial situation.  I spent some time second guessing myself and wondering how I could go from all the success I'd had in my life to this devastating failure!  After an adjustment period, I re-ignited my belief in myself.  I chose success and created it in my life again.
I hold a master's degree from Virginia Tech and am a member of the National Speakers Association, the Holland/Springfield Chamber, Dames Bond, Rainmakers, and Powerful You! Women's Network, where I am presently a facilitator of the virtual networking meetings.

I believe that our thoughts create our reality and have been using the principles of manifestation in my life and career since the 1980s.  Having a success mindset and helping others achieve their goals was ultimately 
the key to my own success!