Home
During presentations and working one-on-one, I train you to

Are you ready to be seen as an expert and start making an impact?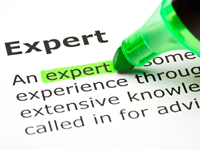 I partner with you, and others like you, such as coaches, authors, and professional service entrepreneurs, that already do or are ready to leverage and showcase your expertise through the use of Internet content marketing, with a focus on online video marketing, so that you can:
extend your influence and demonstrate that you are the go to expert in your area of specialty,
establish your uniqueness to set yourself apart from your competition, and
create a body of intellectual property (the content!) to attract perfect clients and grow your business!
Or maybe you want to help others, your clients, licensees/franchisees, or the members of your group or association, increase their sales and profitability.
If that's you, let's work together to make a bigger IMPACT! Together we can:
provide tools, tips and best practices related to content marketing that can be implemented immediately, and
customize a training program that meets the needs of your audience and offers them an opportunity to reach higher levels of income and success!
Check out the Training and Events pages on this website for examples of the types of trainings I conduct.
Also, download Pat Altvater Speaker One Sheet .
I practice what I preach:
I gained experience in content marketing as the founder and CEO of BizTV Shows™, an online platform that gives local experts an opportunity to showcase their expertise, expand their influence and increase their presence online. Each expert provides a quick tip video series, with two episodes per month, that help other entrepreneurs grow their business or improve the quality of their life. So far there are Internet BizTV Shows™ networks in Toledo, OH, Columbus, OH and Indianapolis, IN.
Learn more about me, Pat Altvater, Author, Trainer, Content Marketing Strategist and owner of AFP Marketing Group, the parent company of the BizTV Shows™ brand.